Delivery Partners:
Click a button to connect with a delivery service, or if you are on the beach give us a call at 949-200-9611.
NEW! Boardwalk Beach Delivery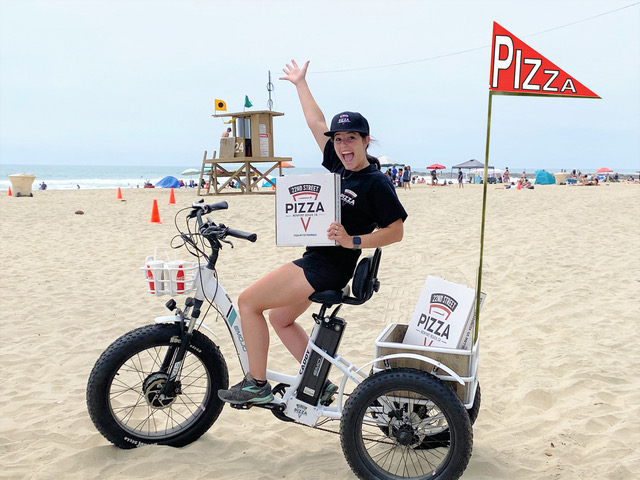 Starting June 22nd, 22nd Street Pizza will be offering board walk delivery to beach goers between 15th and 32nd Street. Delivery is available 12-4pm daily via our electric bike. Orders must be placed on the phone and there is a $5 delivery charge.
Call 949-200-9611
We accept cash or credit card though the driver will have limited change. Driver will text you when he is 5 minutes away. Deliveries will be made next to the sand on the boardwalk at a designated street number.