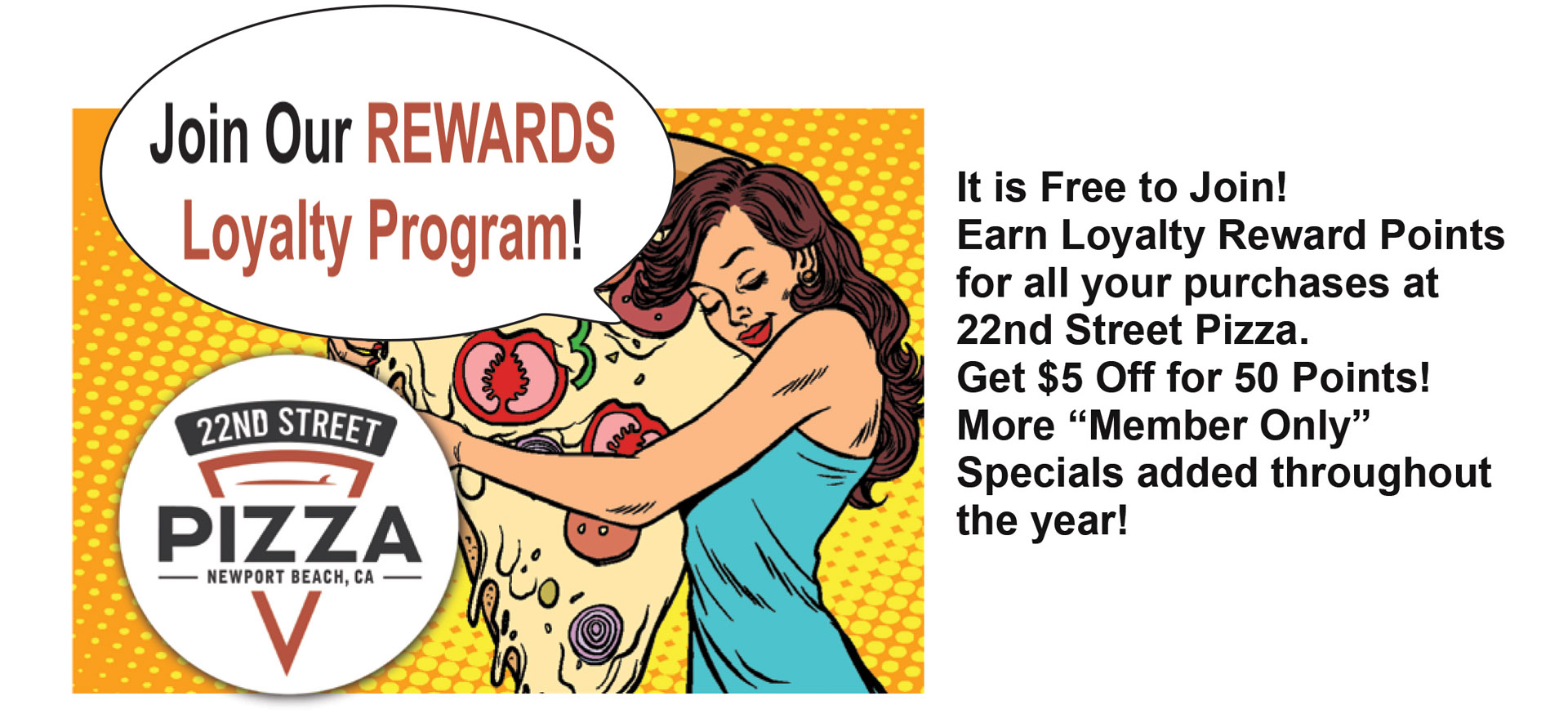 22nd Street Pizza Rewards Loyalty Program
Hi! We are glad to know that you would like to sign up for the Rewards Loyalty Program at 22nd Street Pizza! To sign up please complete this form and then you will be sent a welcome email from 22nd Street Pizza via the SpotOn Platform. We aim to only send a 2-3 emails a month and we also send out PUSH notifications about special promotions that we are offering.
You can opt out at anytime.